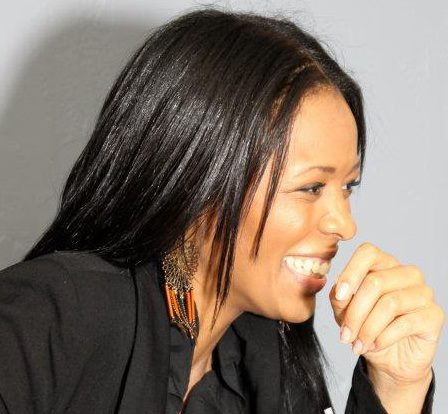 What if a white male professor of "White American Studies" at Boston University, an elite private college with a whopping yearly tuition of $62,000 issued racist tweets like:
"In other words, deal with your black sh*t, black people. Slavery is a *YALL* thing."
"Why is black America so reluctant to identify black college males as a problem population?"
"Every MLK week i commit myself to not spending a dime in black owned businesses. And every year I find it nearly impossible."
First, the white professor in question would NEVER, EVER be allowed to teach White Studies at any college in America. But we all know this hypothetical professor would be fired immediately and his actions condemned as racist by the university and the mainstream liberal media. However, this same standard of indecency is not applied to black professors. Oh, no black professors in fact have a God given right, as part of an oppressed people, to say and teach whatever they want and use their race as an excuse for their bigotry and blatant racism.
Saida Grundy newly hired Assistant Professor of Sociology and African-American studies, issued all the above tweets. Where I used the word "white" Grundy used the word "black."
Grundy tweeted about white males being a problem after the University of Oklahoma incident when members of an all white fraternity were caught on camera singing a racist chant the fraternity would never accept blacks. Not only did the university condemn the fraternity's actions as racist, but also expelled some fraternity members.
Boston University took no action against Grundy. Boston University President Robert Brown wrote in a statement that Grundy's words merely "typecast" white people.
"I understand there is a broader context to Dr. Grundy's tweets and that, as a scholar, she has the right to pursue her research, formulate her views, and challenge the rest of us think differently about race relations," Brown added.
There was nothing scholarly about Grundy's tweets. For the steep $62,000 price tag Boston University charges in yearly tuition, Grundy has obligation as a professor, responsible for shaping the critical thinking of young minds, not to be a racist and treat all students equally. She's proven that she's incapable of that at a college with 3% black student population.
Brown refused to call Grundy's remarks racist, which is exactly what they were. Today, a black professor of African-American (Racist) studies and sociology can make bigoted statements about whites in the classroom and on social media suffer no consequences. Because that's what liberals have come to accept as blacks' place in academia.
Everyone knows regardless of color, creed or politics, there is no way in hell Boston University or any college in America would allow a white professor to teach White Studies. This would be tantamount to teaching white supremacy. Yet liberal bastions of higher education across the country have created African American studies departments, which are nothing more than affirmative action programs, for mostly unqualified black professors to teach white hate and black victimhood.
These professors teach useless courses viewing every aspect of society through a racist lens. Moreover, black students and their parents who are foolish enough to spend over $200,000 for a degree in AA studies are the biggest losers of all. Students graduate with a worthless, unemployable degree in a job market where blacks already experience higher unemployment than whites.
They only thing Grundy can teach us about "race relations" is professors like her don't belong on college campuses and African-American Studies Departments need to be outlawed.