Media Appearances
*Click on the links below to view
Varney & Co.-Fox Business May 5, 2016
Varney & Co.-Fox Business News-February 20, 2016
Varney & Company-Fox Business-February 1, 2016
Fox & Friends-February 1, 2016
Varney & Company-Fox Business-1-29-16
Fox & Friends-January 11, 2016
Steve Harvey-Part Three-Clock Boy Ahmed-11-4-15
Steve Harvey-Part Two-Trump hate speech-11-4-15
Steve Harvey Show-Part One-11-4-15
The Nightly Show-Comedy Central-11-3-15
Fox News-Strategy Room-Carly Fiorina-9-17-15
Fox News Strategy Room-Obama on Texas Teen Clock that looked like a Bomb 9-17-15
Fox Busines News-Making Money with Charles Payne-Are Millennials too risk averse as investors?-2-16-15
Fox Business News-Making Money with Charles Payne-Investing in Drones-2-16-15
Fox Busines News-Making Money with Charles Payne-Do Lotteries Target the Poor-2-16-15
Varney & Company-Fox Business–8-21-14
Varney & Company-Fox Business-8-18-14
Varney & Company-Fox Business-5-19-14
Varney & Company-Fox Business News-5-12-14
Varney & Company-Fox Business News-4-30-14
USA TODAY-GOP sets small goals for black voter outreach-4-14-14
Why Conservatism is Right for Women-March 8, 2014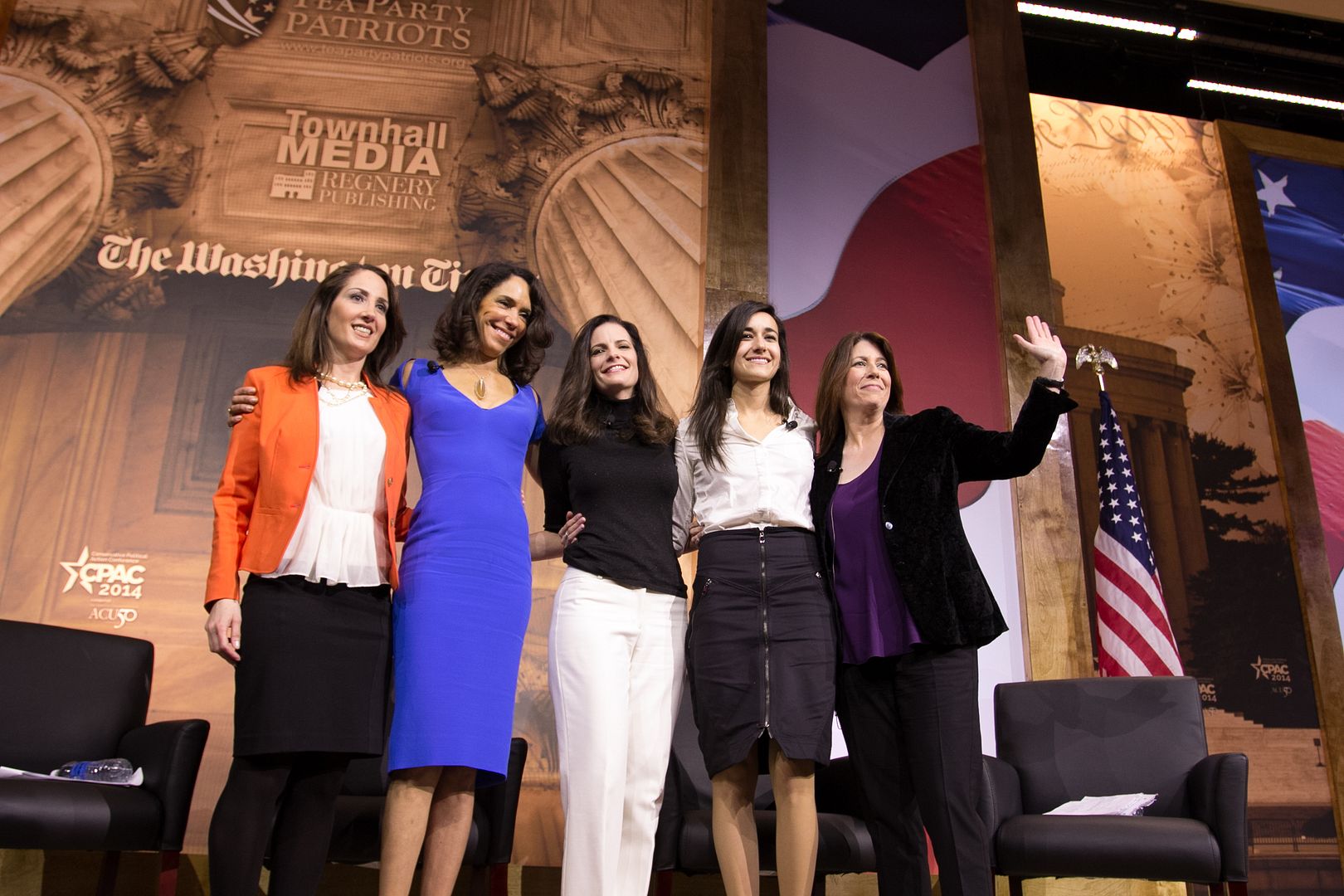 Huckabee-Fox News-Immigration-2-24-14
Huckabee-Fox News-How can GOP win?-2-24-14
Varney & Co.-Fox Business-2-21-14
Varney & Co.-Fox Business-1-24-14
Varney & Co.-Fox Business-1-16-14
Lou Dobbs-Fox Business-1-13-14
Varney & Co.-Fox Business-12-20-13
Varney & Co.-Fox Business-12-11-13
Varney & Co.-Fox Business News-11-27-13
Varney & Co.-Fox Business-11-4-13
Varney & Co.-Fox Business-10-22-13
Fox & Friends-Fox News-10-18-13
Lou Dobbs-Fox Business-10-15-13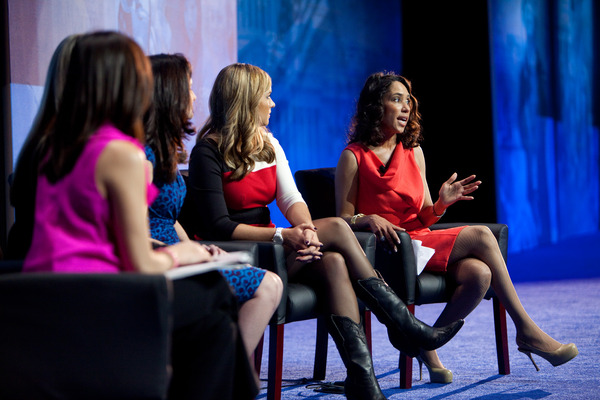 A featured panel of women discussed their views at CPAC 2013 — the 40th annual Conservative Political Action Conference. (Photo by Eric Draper)
Fox & Friends Weekend 10-15-12
Sun News Interview RNC Tampa 8-30-12
Conservative Black Chick appears on Washington Watch with Roland Martin
Enjoyed a spirited discussion with host of Washington Watch Roland Martin and panelists Sophia Nelson, Joe Wilson and Cornell Belcher on GOP contenders for the 2012 presidential election and Obama's record of leadership. Of course I was outnumbered as the only Republican on the panel. Watch it here.
Conservative Black Chick Commentary Published on Townhall.com
Townhall is a great forum for conservative news, politics and opinion. Please check out some of my articles, which have been featured on this informative site.
BET 2012 State of the Union Coverage with Ed Gordon Joined Ed Gordon as one of only two Republican voices  in a discussion evaluating President Barack Obama's 2012 State of the Union Address. I'm sure you can figure out how that went. Better yet, read my post "Eat, Pray, Love and Be Black but Don't Be a Republican" about Cedric the Entertainer calling me names because of my commentary about Obama's speech.
Conservative Black Chick Joins BET's Weekly with Ed Gordon
I had a chance this week to join BET's Weekly with Ed Gordon to discuss several topics with Michelle Barnard and Errol Louis. We discussed Obama\'s record and if he has helped blacks. We also spoke about Diversity in the NFL and Joan Rivers' reference to Michelle Obama as Blackie O.
Check it out!
Conservative Black Chick Mentioned on The Times Herald.
Please check out this great article, written by blogger Sharon Bratcher, which was published in The Times Herald. Sharon provides a great analysis of how black conservatives are shaking up the GOP and demanding their voice and votes be counted. Conservative Black Chick is quoted in the article, please check it out, pass it along and get involved in the renaissance of the Republican party!
Conservative Black Chick Mentioned on Booker Rising &TheLoop21.com
Conservative Black Chick, Booker Rising and even little me get mentioned in Part I of liberal TheLoop21.com's series (I'm quoted in Part II along with other black female bloggers). I don't know why Dr. Skinner didn't mention Dr. Carol Swain as a black conservative woman who is a tenured professor. Anyway: "Though the numbers are scarce for elected officials there are well positioned conservative black women in mainstream media. Women like Michelle Bernard and Amy Holmes are frequently featured as commentators on nationally televised programs. While in the blogosphere Crystal Wright and Shay Riley run influential web sites like conservativeblackchick.com and bookerrising.net, respectively."
Conservative Black Chick at CPAC
Conservative Black Chick will be teaming up with The World Journalism Institute today to speak about New Media & The Tea Party. WJI will be offering editorial critiques, panel discussions and seminars for young journalists attending CPAC '11 in Washington, D.C., February 10-12, 2011.
New Media and the Tea Party Movement
When: Saturday, February 12, 12:30-2:30pm
http://www.worldji.com/programs/view/31Saturday
Conservative Black Chick mentioned in Washington Informer Article
The Republican Party of the District of Columbia recently held its annual fundraiser that featured a congressman who has the potential of becoming the first African American to be selected as a vice presidential running mate on a major party ticket in 2012. Rep. Allen West, the first Black Congressman elected from Florida, was guest speaker. Read more . . .
Conservative Black Chick Heard on the Radio. . .
Conservative Black Chick joined several political roundtable discussions on the Cliff Kelley Show broadcast on WVON 1690am. During an appearance in May 2011, I joined guests and discussed the merits of Professor Cornel West's Black attack on President Obama for his lack of policies addressing problems plaguing Black Americans.
Conservative Black Chick also is a frequent guest commentator on Powers to the People hosted by Tony Powers who offers right sided "Common Sense" Conservative Commentary delivered with a sense of humor and a refreshing alternative to "Worn Out Goobers and Crackers." The show focuses on encouraging voters to vote out career politicians and put America's governance back in the hands of the people. Tony makes his guests feel at home and welcomes their political perspectives. Tune in!
Conservative Black Chick in Politic 365 Blog Post. . .
Some Americans are still stunned to learn Black Republicans exist. Well, not only do we exist but we thrive and are taken seriously. Read about our breed.
Conservative Black Chick in Philadelphia Tribune. . .
Please read the insights Conservative Black Chick shared with Philadelphia Tribune's Washington correspondent Charles Ellison about what some describe as a brewing feud between Sarah Palin and Rep. Michelle Bachmann and commentary provided by Conservative Black Chick on Herman Cain\'s 2012 presidential campaign.