CPAC saved the women for last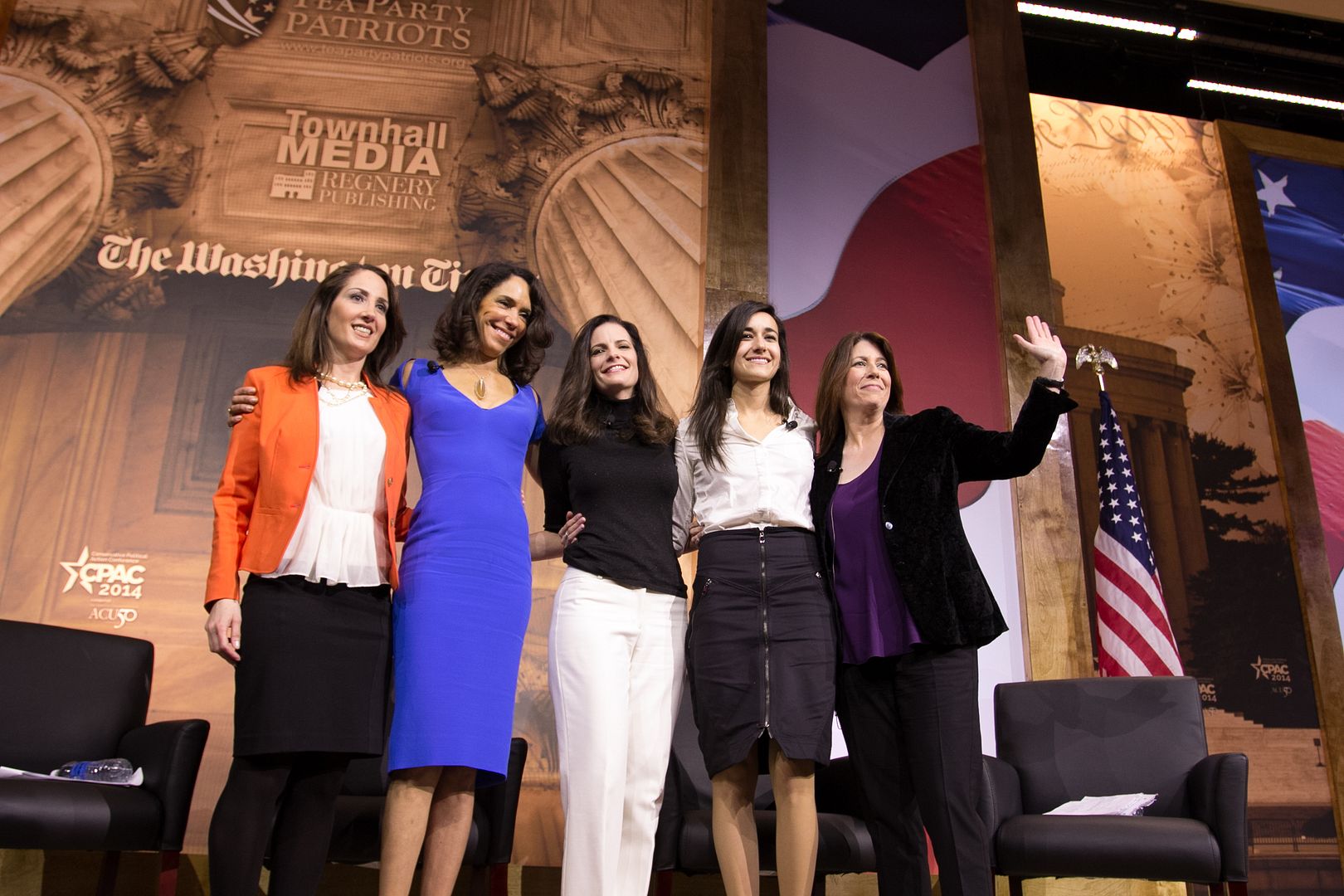 Many Republicans remain puzzled why the party lost the woman vote in the 2012 presidential election and can't seem to appeal to more women. Look no further than this year's Conservative Political Action Conference (CPAC) and you will understand why.  Watching speakers take the main stage the first two days of CPAC felt like an episode of the 1950s show Mad Men. With a handful of exceptions, all the speakers were older white men, which the Republican Party doesn't need more of.
Come on guys, we can and need to do better than this. A recent CNN poll found more than 55% of Americans believe the GOP doesn't understand women and that misunderstanding number jumps to nearly 60% among women. Republican nominee Mitt Romney lost the woman vote by over 10 percentage points to Obama, 44% to 55%.  Romney hasn't been the only Republican with "women problems." No GOP presidential candidate has won 50% of women voters since 1988 when President George H. Bush won the woman vote.
Reviewing these grim statistics, one would think CPAC would want to kick off its conference featuring powerful conservative women to attract more women voters and help us win in 2016. Despite the fact Republicans have more women elected governors than Democrats, none of the female Republican governors like New Mexico's Susanna Martinez, South Carolina's Nikki Haley, Oklahoma's Mary Fallin or Arizona's Jan Brewer spoke at CPAC.  However, numerous male governors and US Senators spoke.
I look forward to attending CPAC each year and appreciated being invited to speak on the well received panel March 8th, "Why Conservatism is Right for Women: How Conservatives Should Talk About Life, Prosperity & National Security."
But half of politics is an optics game and to the outsider looking at the first two days of CPAC a person might think the conservatism is only for white males.  There's nothing wrong with white males. They just aren't representative of all of Americans or conservatives for that matter.
For the most part, CPAC chose the last day, March 8th, of its conference to stack up its women and minority speakers like Former Governor Sarah Palin and Dr. Ben Carson. Some would say CPAC saved the best for last and I think that could be true but after two days, many people leave the conference on the third day.
Conservatives and Republicans alike ask why do women keep voting Democrat when the polices of cradle to grave government dependency, The Life of Julia, do nothing to empower women economically? The reason Democrats keep winning the woman vote isn't because their message is better it's because they've got better messengers—women talking about women's issues.
During the 2012 presidential election, Obama enlisted female celebrities to talk about the single issue of contraception. Besides his wife Ann, GOP candidate Romney had virtually zero women talking about the real women's issues of economic empowerment, marriage, family and education. But the GOP did have a few Republican Senate candidates saying unsavory things about women and rape and as a result, ended up handily losing their elections.
Time and time again, we see the Democrats  "marketing to women," using women to appeal to women.  And what does the GOP do? We see Republicans using men to lecture women about women's health issues and "Sugar Daddy" government. Whether its food, clothing, or politics when a person or in this case a woman sees herself reflected in the face of a product, it makes her take a second look. We need women to take a second look at the Republican Party.
Democrats put women in leadership positions in Congress and the Democratic National Committee. Besides GOP Conference Chair Congresswoman Cathy McMorris Rogers, how many women does the GOP have in leadership positions in the House? There has only been one female chairman of the Republican National Committee.
No one is asking conservatives or the GOP to give special treatment to women or minorities for that matter. We're asking for the party "establishment " to take off their white old male goggles and see the electorate for what it is—a richly diverse canvas of women and minority voters.  If we don't start building bridges into these communities, Republicans can get used to losing the White House in 2016 and the foreseeable future.
If you enjoyed this article, Get email updates (It's Free)